Originally, I was planning to make my own 'rock and roll' bed, because 1. welding is fun and 2. much cheapness.
After a trip to Swanage, we discovered that attempting to sleep in the frankly victorian level comforts of the passenger bench seat is pretty impossible. The new plan is to get a single seat to replace the 2 bench seats, and get a proper M1 tested rock and roll bed with seatbelts for two. Then I can carry 4 people (and also holy shit I don't have time to make it myself now agghhhh etc etc).
Yesterday involved a bit of drama, where I discovered that using the cargo area lights continually for two long evenings, along with the radio and charging an iphone.. flattens the battery. Â A million thanks to Tom for stopping by on the way home from work to help me jump start it..
This caused a logistical problem. I was scheduled to go and get the nice cheaty CNCed ply lining between 2 and 4, and then have time to fit at least the floor in the evening. Engage PLAN B.
Drive to Bletchley, pick up ply from MK Ply Lining
Drive to Northampton, um and ahh over water tank at Jay Wolfe Metalworking, then loose fit ply and carpet in their car park.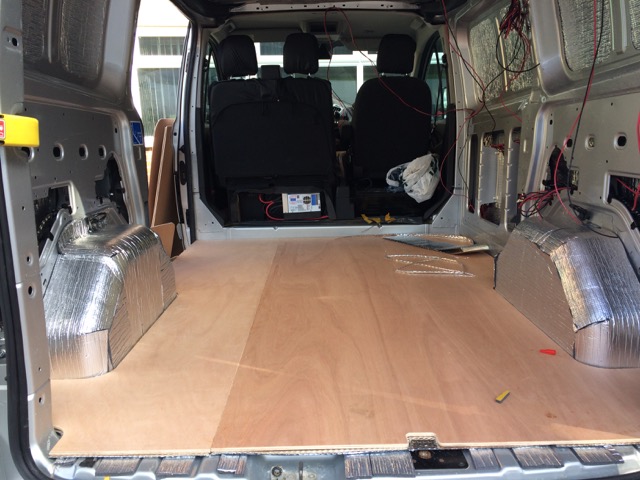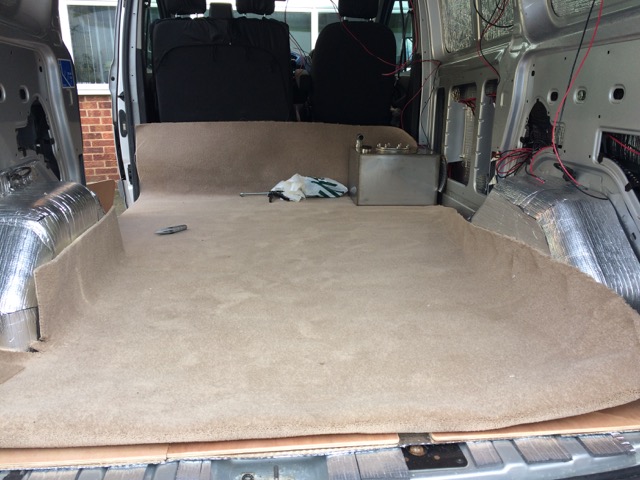 Drive to Sheffield to get bed fitted by JDS Metaltech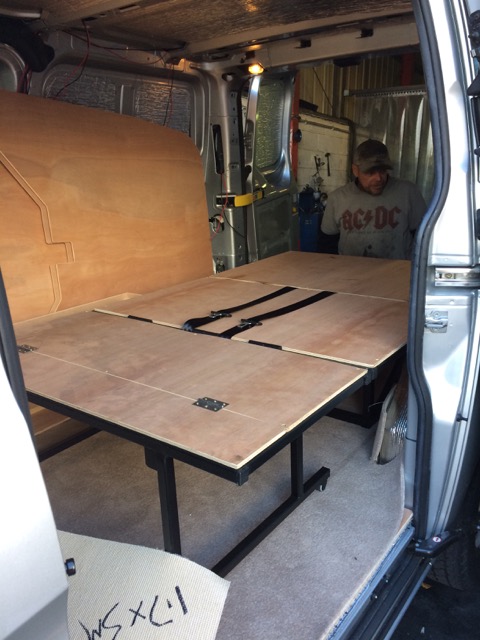 Drive home.
Not in plan: discover am very sensitive to the new foam supplied by JDS. Get massive headache. Have to look for special snowflake all natural alternative. Burn more money.