For the inclusion of friends that aren't on *social media platform of choice* , I give you Episode 1 of Adventuuuuures In Camperiiiinnnng.
Here it is, my 2013 Transit Custom in Shiny Silver*, parked outside my Dad's pub in Scotland. Yes, I bought it from a dealer 300 miles away. There were reasons. They seemed sensible at the time.
Dad decided to stock up on essentials for the littlest brother, so the van was pressed into service as a slightly shoddy looking shop..
After a bit of driving it about, today is Day 1 of the AMAZING TRANSFORMATION into a paragon of mobile accommodation. No pressure, but I have one month in which to perform this miracle, before The Fey Dog and I drive to Barcelona to meet a friend and go on a Spanish climbing/swimming/woo sunshine adventure.
The joiners that had it before were clearly of the 'some is good; more is better' frame of mind. *insert high speed cut scene of interminable dismantling process*
STAGE 1: RACKING REMOVED
STAGE TWO: BULKHEADS AND PANELLING REMOVED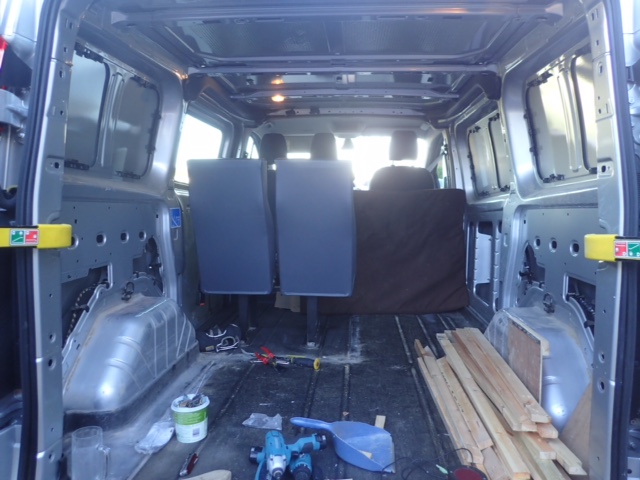 A bucket 'o' fixings.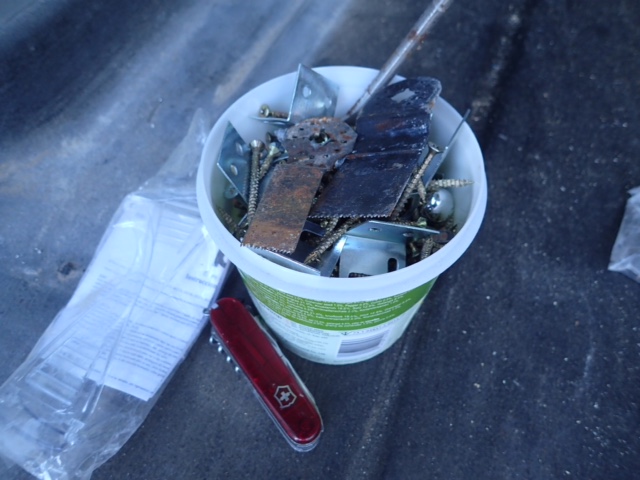 DAY 1: END.
*not an official Ford colour