The fitting of the leisure batteries and Sterling 50A battery to battery charger.
This charger was a bit more expensive than the standard split, voltage sensitive charger. It manages the charging curve and will charge the batteries to 100%, rather than the 80% managed by standard chargers. It also handles the Euro5 alternator output better.
A friend with more understanding of high current fun than me actually did the work here, I mostly just held things and fretted about deadlines.
TO WALES! Fey can hardly contain her excitement.
Investigations..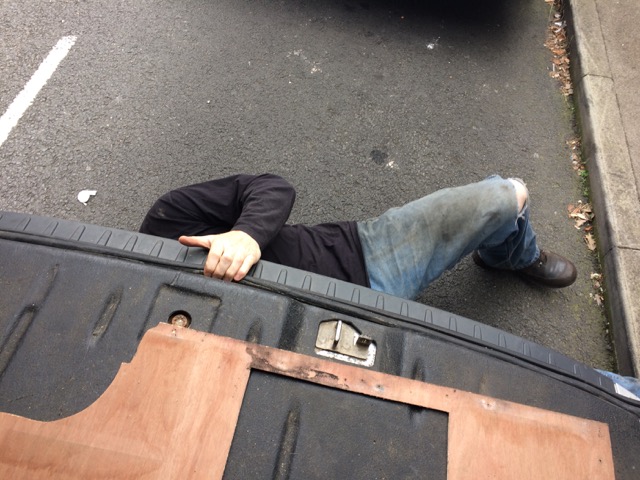 The subject of ongoing fights with the dealership, the chairs in the back, have the bolts drilled out and removed. Still need to drop the fuel tank and remove the spreader plates and nuts – but maybe not when there is 60kg of fuel in it..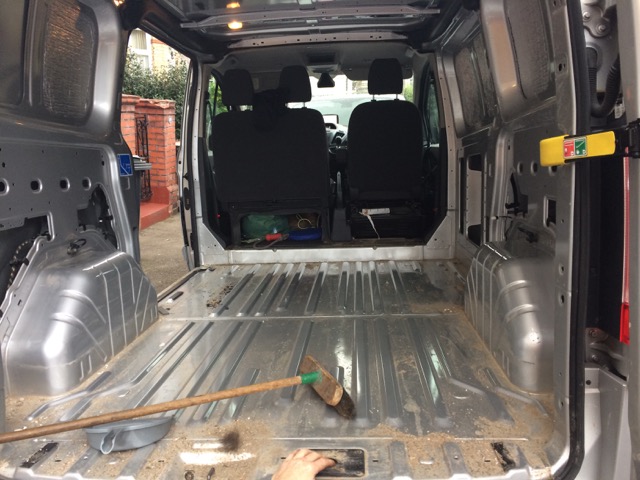 Dogs!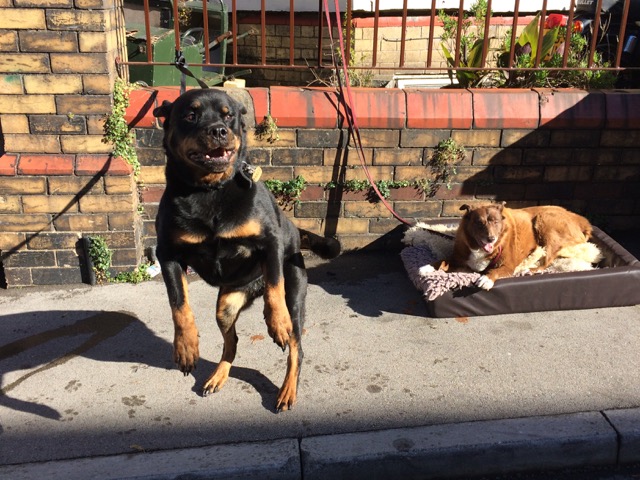 Dog slaves!
It rained. Obv.
Fey got annoyed with Molly standing on her so came to supervise..